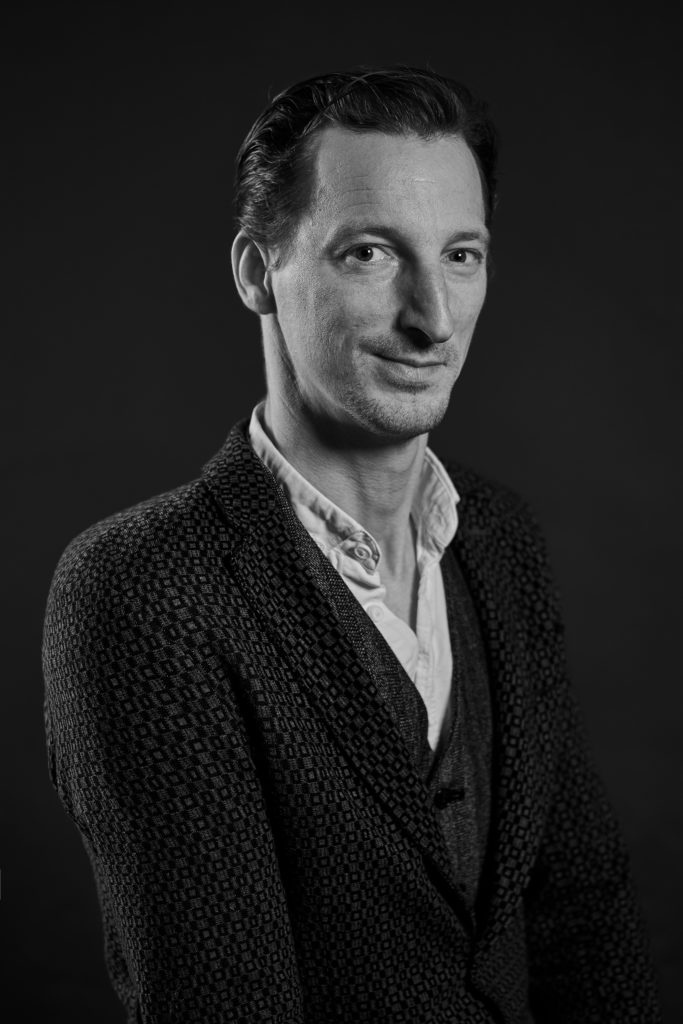 Diederik Schneemann's work balances between art and design. Communicating more than aesthetics alone, his oeuvre distinguishes itself by re-using items, altering their looks and their use in such a way that a new concept and a second life is created, thus evoking a new unexpected reality. Schneemann's creations often originate from existing items. He refers to well-known iconic forms or products which reveal stories, call upon an emotion, or trigger early memories and sentiments.


Cherished collection:

In his latest works he uses collectable items stemming from personal collections. Think perfume bottles, matchboxes, smurfs or cigar bands. He looks upon these items as if they are a material of immeasurable value. Where some see a meaningless pile of matchboxes, Diederik sees stories. A personal collection can be of enormous value to one person and at the same time be worthless to another. A 35-year old collection that has been cherished in the course of decades represents a certain value. Diederik Schneemann acknowledges that value and treats a personal collection with the same dedication as he would have done using an expensive material like marble or bronze. By doing so he creates a collection that is completely transformed and is now looked upon in a totally different way. It has gained a new value, often triggering early personal memories and sentiments. The matchbox pieces have become time capsules that bring us back to the second half of the 20th century in evoking images of old hotels in faraway places or to the cigarette brands your parents used to smoke.


Rubdish collection:

Rubdish is a conceptual visualization of waste finding its way back onto your plate. It's the transformation of rubbish into an appetizing rub-dish. The Rubdish project is a co-creation by self-appointed rubdish chef Diederik Schneemann and photographer Aldwin van Krimpen.
Where most people get their ingredients from the supermarket, we go shopping in places where rubbish comes together; think washed up waste from the port of Rotterdam, a vacuum cleaner left alongside the road or waste from a building site. We gather one big shopping bag of garbage per location and take our ingredients to the studio where we start cooking. We experiment, play with the materials and try out endless compositions in search of the right balance between food and waste. Once we find that balance we go to the final step and capture our creations on film. The result is a series of limited editions of culinary alienating photographs. The lens adds an extra layer of estrangement to the almost surrealistic images of the appetizing dishes you want to sink your teeth into until you suddenly realize that it is not what it seems to be… 
The series of photographs raises all kinds of pressing questions about the way we produce and consume our food and the waste we leave behind in the process.


3D Mash-up Icons:

For his 3D Printed Mash-up collection Schneemann uses cutting edge 3D printing techniques to copy and mash up designs of established icons. By doing so he created 'new' controversial art objects. With this project Schneemann raises questions on copyright issues, like: Can you 'own' a shape? How much can you use of an existing design without getting in trouble? At what point does a new design become 'yours' if you combine parts of different products? Isn't every new design a derivative or a combination of things that already exist? 
At the same time this collection is a tribute to a few of his favourite designers.


A Flip Flop Story:

In 2011 Diederik Schneemann had his first international success in Milan with his Flip-Flop story, creating sustainable design objects from discarded flip-flops that, after a long sea voyage from Asia, washed upon the shores of Kenia. It was the first project in which he played with the idea of using waste as a material, a recurring theme in his work, and in which he addressed the problem of our polluted oceans. By commissioning part of the work to a group of local craftsmen in Kenia he supports the local African community.

Diederik Schneemann finds inspiration in works like Socle du monde by Piero Manzoni, Fountain by Marcel du Champ, Real time by Maarten Baas and Holonzki by Ingo Mauer and Eckhard Knuth.
Diederik Schneemann was born in Hasselt, Belgium in 1979 and grew up in Maastricht. From 19… – 19… he studied 3D Design at the Academy of Art and Design (AKI) in Enschede.

In 2011 he presented his first solo exhibition A Flip Flop Story in Milan during the Salone del Mobile. In 2013 he presented his 3D mash up collection, in 2018 the Rubdish series of photographs and in 2019 his Cherished collection.

Diederik Schneemann is represented by Gallery Rossana Orlandi in Milan and Sardinia, Mint Shop Gallery London and Rademakers Gallery Amsterdam.

Diederik Schneemann has been creating distinct, evocative works for more than a decade now. He is influenced by the great Dutch Design Generation from the nineties with artists like Richard Hutten, Marcel Wanders, Gijs Bakker, Jurgen Bey and Tejo Remy.

Diederik Schneemann engages in a variety of disciplines: conceptual art/design, photography and art installations. His work is characterized by a conceptual approach of art/design in combination with a unique use of materials. In his view the design of an object should emerge from the artistic concept. In this way he creates objects that surpass aesthetics and function alone and possess an inherent beauty. Schneemann aims to create meaningful autonomous works that outlive our short presence on this earth.